Hedge Connection is pleased to introduce this week's DAILY INTELLIGENCE BRIEFING provided by McAlinden Research Partners. A unique briefing is presented early each week as a way to quickly glean important current trends in the global news flow and economic data. This extremely comprehensive report provides a way to identify actionable investment themes early. A snapshot of this report is available to the public on The Edge and full reports can be accessed through Hedge Connection.
Members of Hedge Connection can click here for the full and extensive report (You must be logged into Hedge Connection first).
Not a member yet? Join Now.
 

McAlinden Research Partners

  | DIBS  
Daily Intelligence Briefing for July 28th
Today's Issue Cluster: Metals 
US steelmakers are getting more protection against an import "tsunami"

Iron ore prices continue to fall and production is still up

China's steel association is "plain lying" about slowing output that is really contracting

Industrial metals soar while gold languishes 

Gold miners are more efficient and are outperforming the commodity lately

Palladium's rising costs mean demand may shift to platinum

The world's largest platinum producer is selling mines in South Africa

South Africa is open to changing its laws to reduce strikes
BASE METALS ARE BETTER THAN GOLD
Source: Bloomberg, McAlinden Research
Best of the Rest
Ukraine – Europe Toughens Stance against Putin
Mobiles – India prepares for 'big bang' in smartphone use
TTIP – US-EU trade talks sour amid chlorine chicken fears
Major Data Points
US – Jun: Pending home sales unexpectedly fell; -1.1% m/m / R / WSJ / B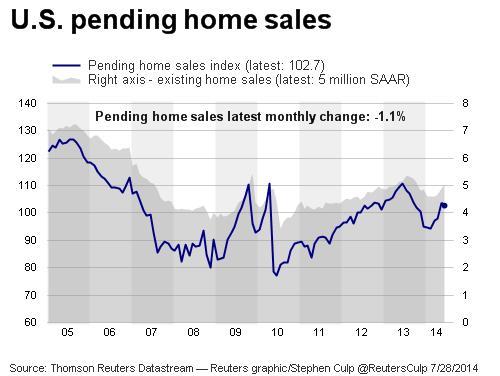 Hedge Connection Members click here for the full report. (You must be logged in first)
********************************************************************************************************************
Not yet a member? Join Now.
McAlinden Research Partners, a division of Catalpa Capital Advisors, provides daily, weekly, and other periodic reports that identify actionable investment themes early. As students of change, we specialize in the identification of critical inflection points for asset classes, industry groups, and other clusters of securities. MRP reports complement the individual investment styles of clients by guiding them to where they can find investment opportunities. MRP clients include pension funds, sovereign wealth funds, private banks, asset managers and wealth advisors from around the world. Disclaimer: The information provided in this presentation (the "Report") is not to be reproduced or distributed to any other persons. This Report has been prepared solely for informational purposes and is not an offer to buy/sell/endorse or a solicitation of an offer to buy/sell/endorse Interests or any other security or instrument or to participate in any trading or investment strategy. No representation or warranty (express or implied) is made or can be given with respect to the sequence, accuracy, completeness, or timeliness of the information in this Report. Unless otherwise noted, sources for public data include Bloomberg, Trading Economics, and FRED (Federal Reserve Bank of St. Louis Economic Data). McAlinden Research publishes daily, weekly, and other periodic reports on the economy and the markets. Catalpa Capital Advisors, LLC (CCA) is a Registered Investment Advisor which manages client accounts. References to specific securities, asset classes and financial markets discussed herein by McAlinden Research are for illustrative purposes only and are not intended and should not be interpreted as recommendations to purchase or sell such securities. Securities discussed in the Report may or may not be held in accounts managed by CCA and/or its associated persons, and changes in those accounts may be made at any time without notice to its subscribers. Neither McAlinden Research nor CCA is under an obligation to inform research recipients if any accounts managed by CCA subsequently purchase or sell securities discussed by McAlinden Research and they do not anticipate providing such information.